Our Company is Dedicated to Overall Senior Well-being.
The SilverLink Directory is a groundbreaking online portal that makes it easy to find the services, support, and housing that gives seniors, families, caregivers and healthcare professionals easy access to solutions and reputable resources.
Happy. Loved. Cared for. Thriving.
That's how every senior deserves to live and that's the focus at SilverLink.
At SilverLink, our mission is to connect seniors, families, caregivers, and the professionals who support them to the services and resources that will best meet their needs.
SilverLink Directory focuses exclusively on seniors and the services they need. This saves you the time and aggravation of wading through complicated websites.
About SilverLink Directory
Accurate. Informative. Always up to date.
That's the SilverLink Directory, the groundbreaking portal that makes it easier than ever to find services and resources. Once you've shopped the Silverlink way, you won't want to go back!
Printed directories are often out of date the day they roll off the printing presses. Not so with the SilverLink Directory. You'll find up-to-date information about every provider – and new providers are being added every day.
The SilverLink Directory is a SilverSolution that makes it easy to find the services, support, and housing that your elderly loved one needs.
Educational tools including FAQs and helpful recourses
Get instant access to listings that fit your criteria.
Access on your phone, PC, or tablet.
View ratings, reviews, and testimonials.
Silverlink is comprised of a team of caring individuals, dedicated in our goal to make resources available for aging adult services.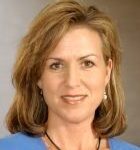 With more than 20 years of experience identifying, analyzing, and delivering on market opportunities in the Middle Tennessee, Robin Williams is an accomplished and agile healthcare business development and marketing executive. She is a results-driven leader with outstanding relationship building skills, strong communication abilities, and exceptional emotional intelligence that have enabled her to develop extensive referral networks within the medical and senior services communities.
Robin Williams is the founder and CEO of SilverSolutions, LLC and SilverLink, LLC. Prior to launching SilverLink, she led the physician development, sales, marketing, and provider recruitment strategies for new business development at several HCA-affiliated hospitals.
Robin's passion for the growing senior population called her to launch Community Life Bridge, a non-profit organization that assists senior adults with access to community resources that support self-sufficiency.  She has served in community leadership roles for a variety of organiztions in Middle Tennessee, including the Middle Tennessee Chamber of Commerce, Senior Services Network of the Mid-South, Inc., Hendersonville Rotary Club, FiftyForward, YMCA of Middle Tennessee, Sumner County School Mentoring Program, Restore Ministries Board, and Gallatin Senior Council.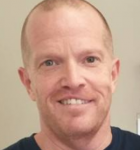 Consulting Chief Operating Officer
As Consulting Chief Operating Officer, Jason Strickland is the business and operational mastermind behind the SilverLink operation. He is also a founding partner in a major medical technology firm. Jason's more than two decades of experience in operations, revenue generation, management, human resources, and customer service makes him a powerful leader on the SilverLink team.
Jason earned a Bachelor of Arts and a Master of Business Administration from Trevecca Nazarene University. He served in the United States Navy from 1990-1994 and views that service as the cornerstone for his operations experience. He has also worked in the not-for-profit sector, both locally and nationally, and he continues to be actively involved in the Nashville community where he serves on several local boards.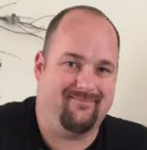 Webmaster Brian Hoffman brings nearly two decades of technology experience in the medical field to the SilverLink team. He is the architect of SilverLink's powerful database engine and manages technical day-to-day operations of the SilverLink Directory and its hosting platform.
In addition to his work at SilverLink, Brian serves as Director of Implementation for a large medical technology firm, where he delivers hosted medical solutions and manages the implementation of complex technology projects, including the medical imaging technology used in healthcare organizations to securely store and digitally transmit electronic images and reports.
Brian holds an associate degree in computer science. He is CompTIA and Ramsoft Certified.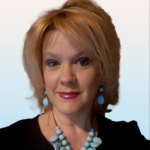 Digital Advertising Specialist
Julie is an advertising and marketing professional who specializes in building strategic alliances. She has vast knowledge and experience for implementing advertising strategies that will increase brand recognition on the digital platform. She has a passion for bridging healthcare professionals and consumers that need assistance with aging-related products and services with reputable companies that can offer a solution.
Most recently, Julie spent 14 years as editor & publisher of a senior directory publication as well as oversaw hiring and training in several markets. Previously, she spent 10 years honing her skills as director of marketing & training in the microsystems and restaurant industries.
Julie received her Bachelor of Science degree from Middle Tennessee State University. She has served in various community leadership roles including FiftyForward- Communications Board, Case Management Society of America- Middle Tennessee Chapter, Senior Services Network- Nashville, and Williamson County Geriatric Council.
SilverLink founder Robin Williams has always had a love for humanitarian efforts, especially in projects working with people with unmet needs. When she discovered that senior citizens were one of the most underserved populations, her passion and purpose became clear.
While working at Skyline Medical Center as Director of Physician Development, founder Robin Williams began a professional collaboration with a physician practice whose approach leveraged the age-old practice of house calls to meet the needs of seniors in long-term care facilities. During the process, she realized that seniors, their families, and the professionals serving them weren't always able to locate the resources and services needed to care for seniors after a hospital discharge.
After completing a research project about the unmet needs of seniors during her MBA program, Robin launched SilverLink, LLC in 2011. The company, which provided education, assessments, and service/resource referrals to seniors and their family caregivers, was a partnership between Robin, a physician practice, and a home health company. After several successful years in business, the company was reorganized as SilverSolutions, LLC and launched the online SilverLink , LLC Directory in 2020.